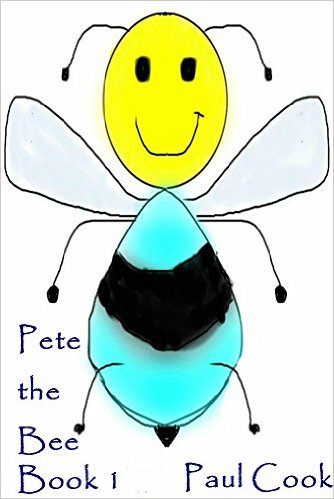 Pete the bee lives in a barn on a rescue farm with Farmer Geoff, his wife and four daughters. Pete has many friends on the farm and they share lots of fun and adventures together. Book 1 consists of six stories for young children presented in audio format. There is also a free story from Book 2 included.
Stories - Book 1 Audio Book (read by Paul Cook)
1. Pete the Bee and The Rescue Farm
2. Pete the Bee and The Unwelcome Visitor
3. Shebdon the Shirehorse has a Grumpy Day - sound file available below; also on YouTube and Vimeo
4. Pete the Bee and The Wasp Who Didn't Listen
5. Claridge the Cat Gets Too Big For His Boots
6. Bonus story from Book 2: Greggor the Goose and the Missing Cabbages.
Shebdon the Shire Horse Has A Grumpy Day.mp3
Pete the Bee Copyright 2016 Paul Cook